Cosmetic Dentistry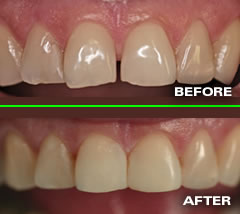 Lets face it, a good-looking smile is not only nice to look at but also great to have. It's a sign of good health and youthfulness. That alone makes this dental treatment worth the investment. We offer several options with different price points that allow you to enjoy the return on your investment no matter the situation. We love creating beautiful smiles.
The most important aspect of a good-looking smile is balance. A balanced shade and shape of teeth within the smile creates positive cosmetic effects. With today's dental materials we have a variety of materials that look very natural.
Ceramic Crowns, Porcelain Veneers, Fixed Ceramic Bridges, Resins (white bonded fillings)
The Zoom Whitening System
There's no heat, and no scraping. Our whitening system uses only two simple elements: gel and light.


---

Dental Implants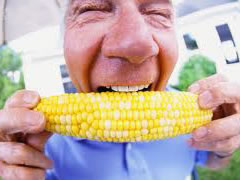 Comfortable, Natural, Secure and Stable.
Dental implants are used to replace missing teeth and to secure removable dentures and partials. They are esthetic and feel natural.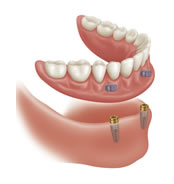 Benefits:
They are permanently fixed (non-removable) and provide a stable solid platform to rebuild your smile.

They do not depend on your natural teeth for support, which reduces future complications.

Implants prevent bone loss in the jaw.

Implants provide the security, strength, and confidence to bite into an apple or corn on the cob.

They will never decay and they have a long-term success rate.


---

Laser Dentistry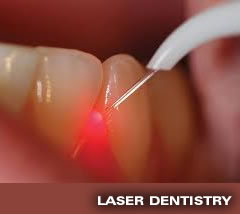 Dental lasers enable methods of treatment that are comfortable and safe. The laser energy can bio-stimulate tissue to improve healing and decontaminate certain viruses and bacteria.
Applications:
Cold Sores/ Fever Blisters (a.k.a. Herpetic lesions): If treated early enough, lasers can prevent the breakout of a cold sore. It has been documented that the frequency of recurrence will decrease when laser energy is applied.
• Esthetic gum tissue alteration
• Removal of soft tissue tags and lumps
• Biopsies without stitches
• No bleeding and No pain!



---

Restorative Therapies
Fillings, Root Canal Therapy, Inlays/On lays, Crowns, Prosthetics: Fixed Bridges, Removable Partials, and Full Dentures


---

Cleanings & Disease Prevention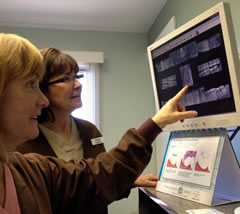 Our ongoing commitment to you is to prevent the onset, progress, and recurrence of dental disease. Our Dental Hygienists play an enormous role in disease prevention and early detection of dental disease.
Good oral hygiene and a balanced diet will sustain a healthy smile. Regular cleanings, dental exams and dental x-rays will prevent costly treatment and minimize unforeseen dental disease, pain and swelling. Detecting and treating dental problems early saves you time, money, and unnecessary discomfort, not to mention your teeth!
Digital Dental X-Rays
Digital x-rays provide valuable diagnostic information with significantly less radiation. We use this information to safely and accurately detect hidden dental problems. Dental X-Rays reveal: Abscesses or cysts, Bone loss, Tumors (cancerous and non-cancerous), Decay between teeth and under old restorations, and Developmental abnormalities.

Digital X-Ray Safety
Digital Dental x-rays are safe. The amount of radiation from our digital x-rays is comparable to the levels of "natural background radiation" which we are all exposed to from our environment. Four digital dental x-rays is equal to levels that are less than three days of environmental background radiation.


---

Oral Sedation & Nitrous Oxide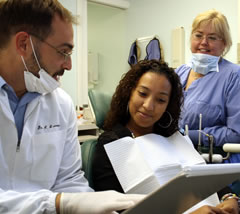 Among the most common fears, dentistry ranks second to public speaking. Anxiety in the dental office is not uncommon and does not have to go untreated. We make every effort to help our patients feel relaxed and comfortable in our office. This includes discussing your concerns or fears so that we may understand your particular situation and tailor our treatments accordingly.
We encourage our patients to listen to music through the use of personal headphones. This helps cancel out the sounds occurring during treatment. For long appointments, we can play a movie to transport and distract you from worry. Yet for others, these types of solutions may not be enough.
More profound methods such as oral sedation or nitrous oxide may be indicated. These methods are safe, effective and comfortable. Whether anxiety stems from a fear of needles or specific dental procedures, our staff welcomes everyone without judgment and tries to find the right method for each patient.